---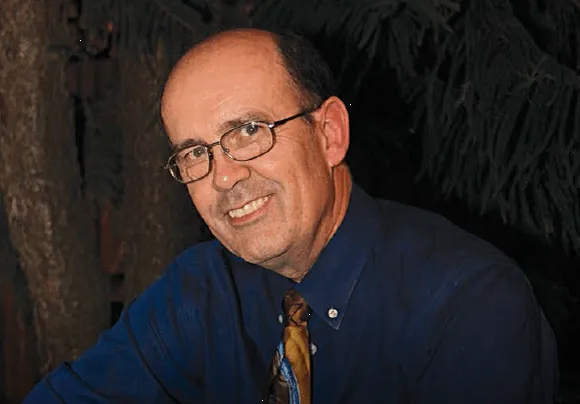 Dr. Claire Schill
Chiropractor
Dr. Schill has been in practice in Central Florida since 1986. He graduated in 1979 from the University of Minnesota with a Bachelors of Science in Biology. He graduated from Northwestern Health Science University in 1983, with a degree in Chiropractic.
Dr. Schill has post-graduate degrees in neurology, nutrition and sports medicine. He is certified by the state of Florida in Workman's Compensation. He was named a team physician for the 2004 USA Olympic Decathlon Team.
Dr. Schill uses a variety of chiropractic techniques such as diversified, applied kinesiology, contact reflex analysis, and activator. He also adjusts extremities such as, shoulders, elbows, wrists, knees, ankles and feet.
Dr. Schill as a board certified nutritionist treats many types of conditions, such as obesity, gastric reflux, gallbladder problems, hormonal imbalances, and more. We also carry a wide range of nutritional supplements to fit your specific needs.
He treats not only symptoms, but the cause of disease. He incorporates a lifetime wellness approach to healthcare. He also is a member of the Maitland Chamber of Commerce.
Dr.Schill holds the following degrees/certifications:
Certified Medical Examiner: Department of Transportation, 2014.
Certification in Whiplash and Brain Trauma: Spine Research Institute of San Diego, 2010.
Certification in Evaluation of Permanent Injuries, 2008.
Diplomate in Nutrition: Logan Chiropractic College, 1997.
Diplomate in Neurology: Logan Chiropractic College, 1992.
Certification in Sports Medicine: Logan Chiropractic College, 1987.
Doctor of Chiropractic: Northwestern Health Sciences University, 1983.
BS in Biology: University of Minnesota-Duluth (home of the 2008 and 2010 Division 11 football national Bulldogs), 1979.
---
Dr. Sean Olenek
Dr. Olenek is an Orlando native. He attended Trinity Preparatory School in Winter Park and went on to play Division 1 baseball at Mercer University in Macon, GA. He graduated from Florida State University with a Bachelor of Science in Finance. After working in the finance world for a few years, he moved on to assist and service doctors in spine and brain surgeries. It was through this career that his passion for learning about health really took off.

Dr. Olenek eventually went back to school and obtained his Doctorate in Chiropractic Medicine from Palmer Chiropractic College, the founding school of Chiropractic. Dr. Olenek is licensed in the State of Florida to practice Acupuncture.
Dr. Olenek uses a variety of chiropractic techniques such as Diversified, Thompson, Applied Kinesiology, Activator Method, McKenzie Method and Sacro-Occipital Technique. He also adjusts extremities such as shoulders, elbows, wrists, knees, ankles and feet.
His mission is to restore health through natural methods, chiefly chiropractic and Chinese medicine, thereby allowing each individual to attain lasting results with long standing resolution of conditions.
Dr. Olenek lives in Maitland with his lovely wife, Courtney. They were blessed in 2021 with their first child, Isla. His favorite hobbies include fishing and tai chi.